Superior Publishing Co., Inc.
The Victorian Festival is Postponed until 2021 due to the pandemic.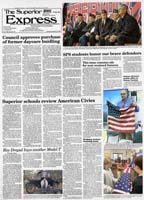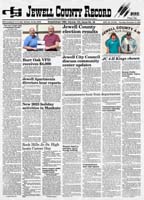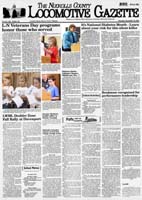 The Superior Express, Jewell County Record and Nuckolls Co. Locomotive Gazette, 16 November 2023
Superior Publishing Company, Inc. currently publishes three newspapers and a monthly newsletter while providing the communities of Nuckolls and Jewell counties and the surrounding area with custom printing, screen printing, and office supply needs. For access to our newspapers, simply click on the corresponding links below.
The Superior Express is the largest paid subscription weekly newspaper in its area, serving Nuckolls County in south central Nebraska, USA. The Cyber Express editions, on this site are reproductions of the printed editions.
The Jewell County Record serves Jewell County, in north central Kansas. Towns include Mankato, Burr Oak, Jewell, Esbon, Randall, Webber, Ionia, and Formoso. The Cyber Record editions, on this site are reproductions of the printed editions.
The Nuckolls County Locomotive-Gazette is published at Nelson, Nebraska. With a focus on northern Nuckolls County, it serves as the hometown newspaper for Lawrence and Nelson. Email for the Locomotive-Gazette staff may be sent to nclgnews@gmail.com. Telephone 402-225-2301. Scanned copies of the current newspaper along with past copies of the Lawrence Locomotive and Nelson Gazette newspapers are available at Nebraska Newslink.
Country Connections is a newsletter and correspondence exchange for single people with ties to the country lifestyle.
Superior Goods & Services : Superior Publishing offers a full line of printed products and services, office supplies and a selection of books of interest to the local community.
For Current Weather Conditions in Superior, Nebraska, please select this link, National Weather Service office in Hastings, Nebraska.
Nebraska News Link offers searchable scanned copies of The Superior Express and other Nebraska newspapers. Subscribers to any Superior Publishing Company newspaper may request free access to The Express portion of the site. Non-subscribers may purchase copies of any scanned paper by accessing this site.
For information about Superior, Nebraska,please select this link and follow the thread.
So, please come on in for a good read and timely information.